Services
Specialized Programs and Services for Adult Congenital Patients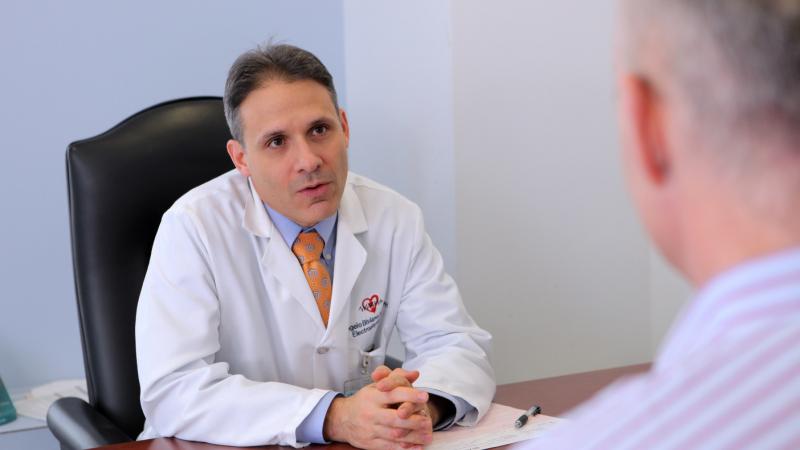 Seamless, multidisciplinary care is critical to the successful treatment of adult congenital heart disease (ACHD) patients, who have a unique set of issues. Our providers have specific expertise in issues surrounding patients with congenital defects, including atrial septal defects, single ventricles, tetralogy of Fallot, ventricular septal defects, and all other congenital heart issues.  Through expert collaboration, our providers ensure that complex issues are looked at from all angles and the best treatment is provided for each individual. Learn more about congenital heart conditions.
Programs for Complex Conditions
Our Single Ventricle Fontan Program is one of the few programs of its kind in the country and is at the forefront of research into the complex issues that surround patients with Fontan repair.  We also provide expert, coordinated care before, during, and after pregnancy for adult congenital heart disease patients.
Specialized Services
All of our patients have access to specialty services that are designed to provide the best possible multidisciplinary care to patients with congenital heart defects throughout their lives.
Diagnostic Imaging: Diagnostic imaging studies are essential to the management of adults with congenital heart disease. Proper use of available imaging modalities including echocardiography, cardiac MRI, CT angiography, and cardiac catheterization ensures precise anatomic and functional diagnosis. At the Schneeweiss Center, echocardiography, cardiac MRI, and cardiac catheterization are performed in laboratories dedicated to congenital heart disease.
Transplant and Mechanical Circulatory Support: Our congenital heart surgeons practice exclusively congenital heart disease surgery in both children and adults. Our surgeons have done pioneering work in the surgical treatment of d-transposition of the great arteries, Ebstein's anomaly, the Ross operation, and pulmonary valve replacement with right ventricular reconstruction. Our cardiac transplantation program is the largest in the United States and we are one of the most experienced centers for transplantation in patients with complex congenital heart disease.
Nonsurgical Pulmonary Valve Replacement and Structural Interventions: Interventional cardiac catheterization is an essential part of the current management of adults with congenital heart disease. Our team of interventional cardiologists has extensive expertise in the use of the atrial septal defect (ASD) closure device, percutaneous pulmonary valve replacement, stents for pulmonary artery stenosis and coarctation of the aorta, balloon valvuloplasty, and coil embolization of pulmonary arteriovenous (AV) fistula, aortic collaterals, and patent ductus arteriosus.
ACHD-Specific Arrhythmia Management: Arrhythmias are a common problem in adults with congenital heart disease. The Cardiac Electrophysiology Service is directed by Hasan Garan, MD, a world-renowned expert in the management of complex atrial and ventricular arrhythmias. Our electrophysiology laboratories are equipped with state-of-the-art mapping and ablation systems, including CARTO and non-contact mapping, stereotaxis, radiofrequency and cryoablation. Our pacemaker/ICD program has extensive experience with the use of the implantable defibrillator in congenital heart disease patients. Patients requiring both surgical repair and arrhythmia management are often candidates for combined congenital heart and arrhythmia surgery.
 Cardiopulmonary Exercise Testing and Stress Imaging