Fellowship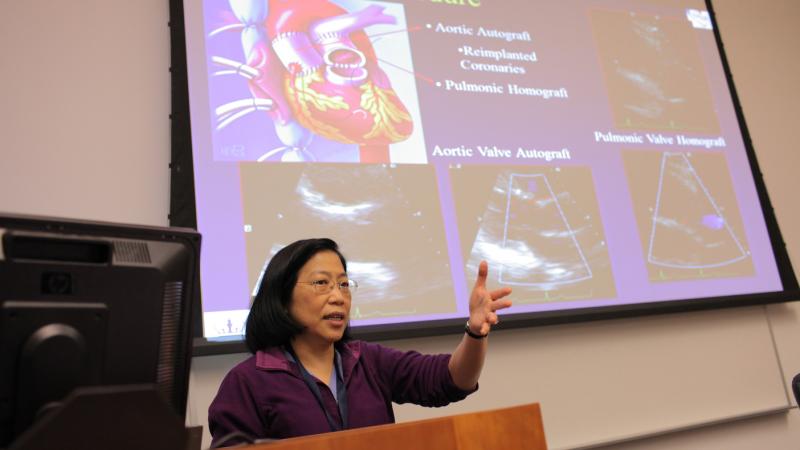 | | |
| --- | --- |
| Application Deadline | October 1, 2023 |
| Interviews | November 2023 |
| Selection | December 2023 |
| Number of Positions Available | 1 |
| Length of Program | 2 years |
Introduction
The advanced fellowship in Adult Congenital Heart Disease (ACHD) at the Schneeweiss Adult Congenital Heart Center is a two-year training program that is ACGME accredited and ACHA certified. The program is directed by Dr. Marlon Rosenbaum, with over a decade of training fellows in ACHD.
We are geographically based out of the adult hospital at Columbia University Irving Medical Center (CUIMC), directly connected to the Morgan Stanley Children's Hospital. Our goal is to train leaders in the field of ACHD cardiology, with an emphasis on exceptional clinical training in the inpatient and outpatient settings, innovative research, multidisciplinary collaboration, educational excellence, and a deep commitment to patient-centered care.
Our core faculty is comprised of 6 ACHD cardiologists and 3 nurse practitioners, who staff a busy inpatient service as well as 5 full clinic days (comprised of nearly 100% ACHD patients) at the main CUIMC campus. There are additional satellite offices in New Jersey, Westchester, and Long Island. Our group also includes 4 echo sonographers as part of a state-of-the-art ACHD-dedicated echocardiography lab.
We are fortunate to have the opportunity to work closely in multidisciplinary collaboration with a team of adult and congenital cardiothoracic surgeons, as well as pediatric, interventional and advanced heart failure cardiologists, electrophysiologists, pulmonary hypertension specialists, advanced cardiac imagers, hepatologists, neurologists, maternal fetal medicine obstetricians, and cardiac geneticists, with decades of institutional experience in providing supportive care for a large ACHD practice.
We have an active and robust research program directed by Dr. Matthew Lewis, which has spearheaded both single-center and multicenter collaborative studies with findings published in high-impact medical journals.
Contact
Ms. Egglori Noboa

ACHD Program Administrative Assistant, Schneeweiss ACHD Center

Marlon Rosenbaum, MD

Program Director for Adult Congenital Heart Disease Fellowship